Keep your fly in the water
I have returned from an amazing trip to Oregon where I fished two days with my good friends James Fraser and Mike Lasota. If you read my blog you will realize that James and I have fished all over together and initially met in New Zealand a few years ago. You can read about those trip reports here. James moved to Portland Oregon last August for law school. Although rivers speak for themselves, eventually James will be the voice of our rivers and will protect those clear clean and cool rivers we so adore. Mike has also been a good friend for a long time and took me steel heading during my first visit to Portland 5 years ago…That day went something like this..
Mike is joining my good friend Jeff Currier on an exploratory fly fishing mission to the Nubian flats of Sudan, in pursuit of GT's, Bonefish, Milkfish, Grouper and various other piscatorial pests that live on the flats of the middle east. You can follow Jeff's blog here. It is a great read and the most continuous fly fishing blog with out dead end blog reports like skiing and long gaps between blog posts for lack of content. Jeff Currier gets involved and is a good mentor to us all on the pursuit of the dream.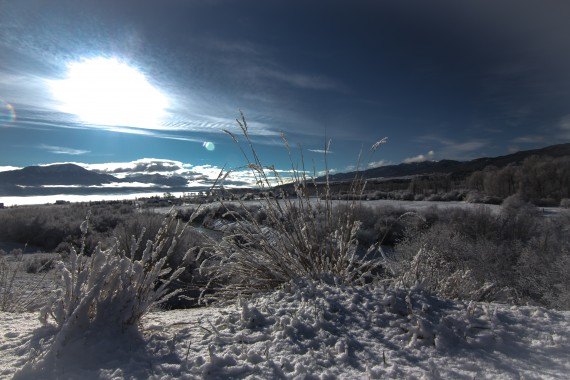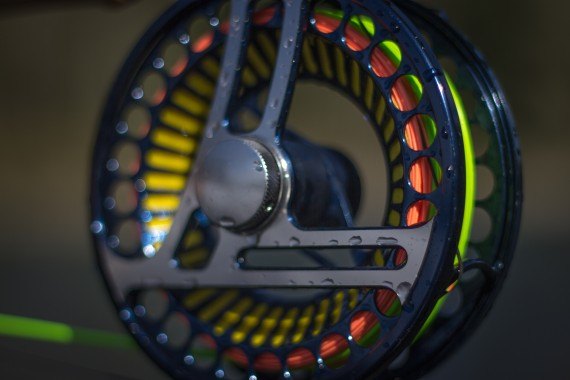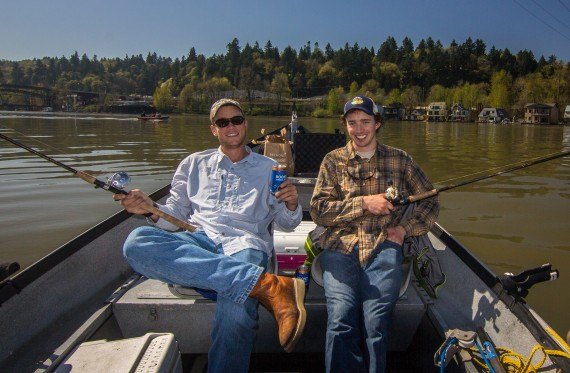 James and I met mike at 6:30 sat morning. We had huge hopes for chinook salmon during the day but didn't catch anything. We were fishing plug cut Herring bait and we didn't plan on catching and releasing and spring Chinook as they are one of the best eating fish in the world. That was the problem from the start, when you have expectations of course they don't materialize! Lucky for us Mike had a cooler full of food and furthermore some delicious beers that we enjoyed. After a long day of fishing hard we packed it in and said good bye to Mike. James and I headed to Dinner and later on in the night met up with a big group of friends for His birthday bash. We met at a fisherman's bar where a live bluegrass band howled tunes into the late night. As you can imagine the next day spent steel heading a local river was as adventurous as we could muster.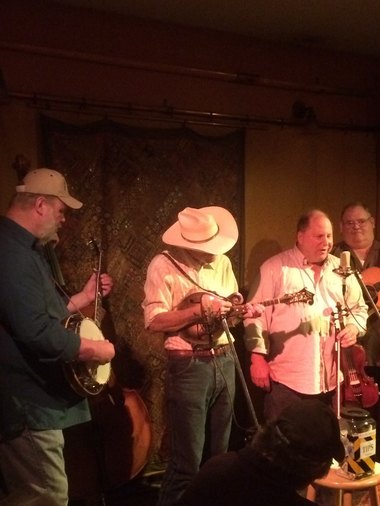 Before we fished we went to the original Clackacraft drift boat warehouse where they put all the finishing touches on their fleet of Clackacrafts. Clackacraft drift boats are the finest boats made. I guide out of a 2013 Eddy, which is a great lightweight all around stealth craft, good for the Prairie rivers as well as the big water.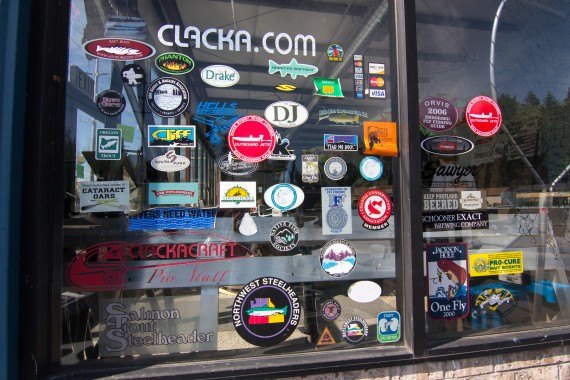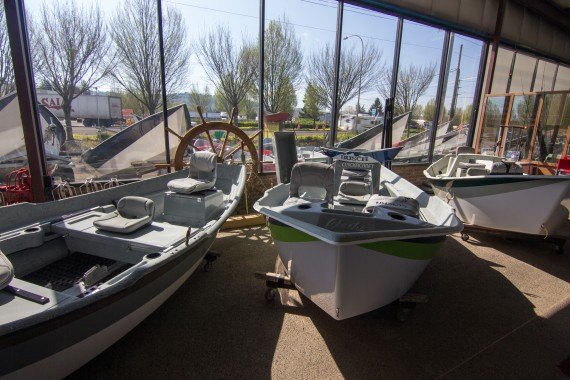 Although I have only spey fished once before, I waded out and felt comfortable fishing a 13 foot double hander. Spey fishing is a simple art, but not to be confused with an easy art. My favorite thing about spey is how little equipment you need. The multiple boxes, tippet spools, and certainly no clumsy fishing vests. You just cast cast cast then recast, each time taking a step down stream to insure your covering every square inch of the water. No mending involved. A simple and effective way to fish.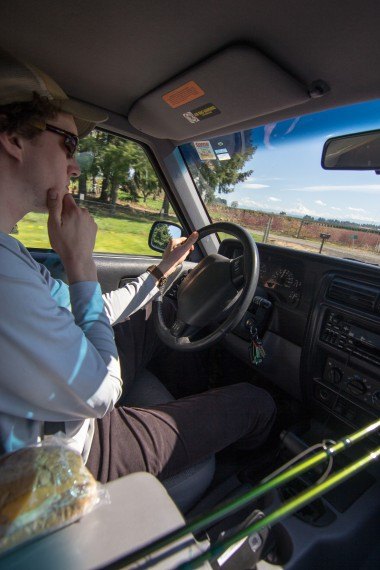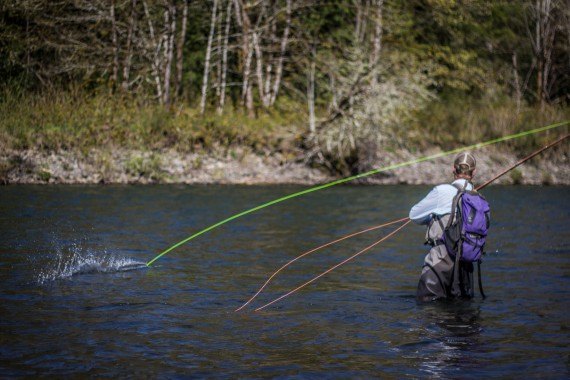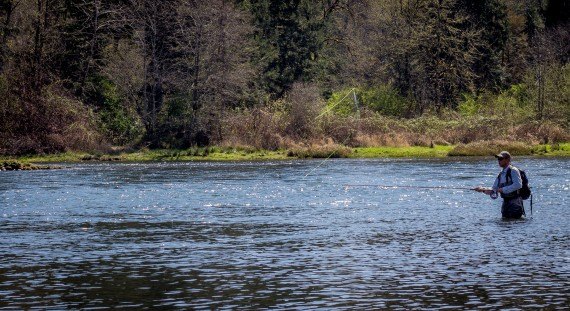 I will be heading to Ireland for a quick wedding early in May and expect to fish a day or two for Jumbo Norther Pike. Mid may brings us the legendary carp tournament on blackfoot reservoir – a three day beer drinking carp fishing bash where we all get together to hunt 20 pound fish on the flats- an epic long weekend indeed.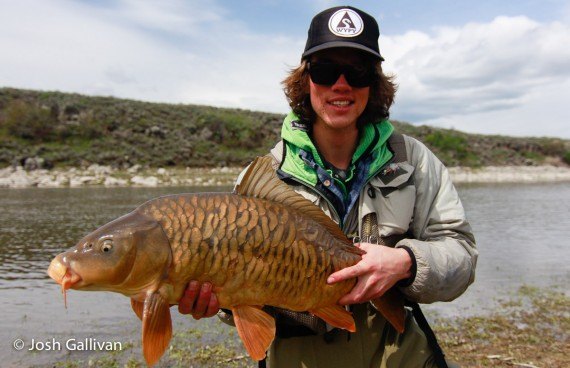 After that I will join my girlfriend and her family in Tahiti for two weeks bonefishing, sailing, surfing, and adventure. Keep your fly in the water!
Josh Gallivan