Only so many river days
I recently had the pleasure of meeting a few great guys on a two day overnight fly fishing outing. Scott Smith, Neil Chamberlin, Ben Brennan and I drove out to the airport and literally pulled up on the tarmac to await the eight anglers from Montana. The group consisted of Tom Mcguane, Tom Brokaw, Carl Hiaason, Breon Robertson, George Anderson who owns Yellowstone Angler, and a few others.
George Anderson's fly shop is one of the most famous in the united states. If your looking at buying any new fly fishing gear make sure to visit his website first. He compares gear in a "shootout" style where every piece is meticulously scrutinized, the good and the bad. Each rod, reel, wader, then gets a rating out of 20. Its a great way to compare numerous pieces of gear at once, before the big purchase.
Last year I also had the pleasure of guiding Tom Mcguane. He is a legendary author and has written for years about life with a fly rod. While in New Zealand this year I read his book called "The longest silence." It was such a great read while on a solo fly fishing trip across the country.
Fishing was absolutely insane for two days. Both Breon and George caught their fill of hefty brown trout. At one point George Anderson saw five rising fish and caught all five. All the while giggling like a little kid. After half the day was behind us George insisted on rowing my boat while he lit me one of his good cuban cigars. He insisted on me fishing until I caught a fish. As we entered a neat little side channel with a foam line trickling down the bank I placed my fly inches off the undercut. I immediately saw a big brown trout come up to my big foam fly and sip it like a picky trout in a spring creek. I set the hook too fast and pulled the fly right out of the fish's mouth. I saw him swimming in a quick circle looking for the fly again so I replaced it right on his nose. This time he did a backflip for it and seconds later I was holding a 19 inch brown trout, while smoking a delicious cuban cigar. Thats the only way to enjoy a cigar, deeply, without hurry, and preferably while George Anderson guides you down the river.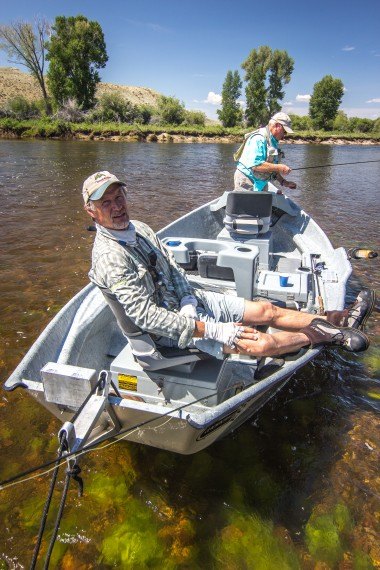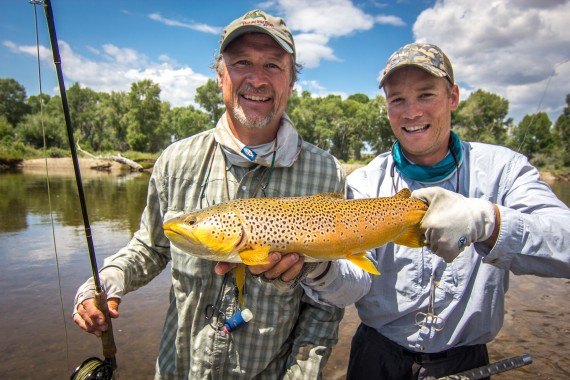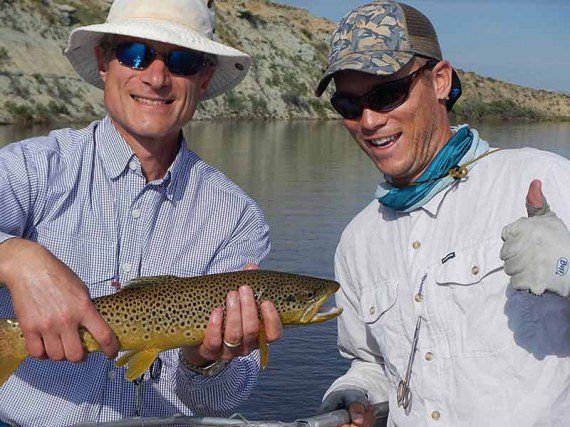 As the two days came to an end I appreciated the wisdom of these men before me. You have only so many river days. During my evening drive home I may or may not have stopped on one of my favorite rivers to sit and enjoy an ice cold beer. I wasn't going to fish originally but then I realized wow how stupid is that, so I rigged up my rod and filled my pockets with a few flies and headed upstream. I started catching fish after fish and eventually stopped setting the hook. Instead I sat and remembered all my times fishing this unique stream with my little brother, and how we sort of learned to fly fish here. I finished my beer slowly and enjoyed every last drop, thankful for the life I chose.