Cutty's creek
I just walked in the door from a fishing trip with Neil Chamberlin, Scott Smith, Ben Brennan, and  Chris Doeberl. All good fishing mates from over the years. We had an awesome time with many big fish caught, elk burgers demolished, cuban cigars smoked, and yes many beers downed. We were planning on fishing two days and camping the first night but when we woke up the morning of the second day we reconsidered our plan as the weather was turning for the worse. Regardless of the weather it was an incredible trip and like every outdoor excursion, you will never regret going.
We fished an area that I would love to tell you about called Cutty's creek. Although impervious to time Cutty's creek is a fly fisher's paradise. We left Jackson Hole bright and early after a quick stop at the grocery store for coffee beers breakfast and snacks. It took us a couple hours to get to our put-in but we drove along the lonely landscapes of Wyoming where time stands still sometimes but not all that often. The high desert flew by as we approached Cutty's creek.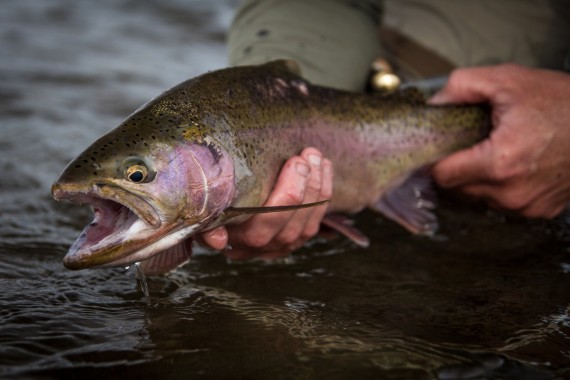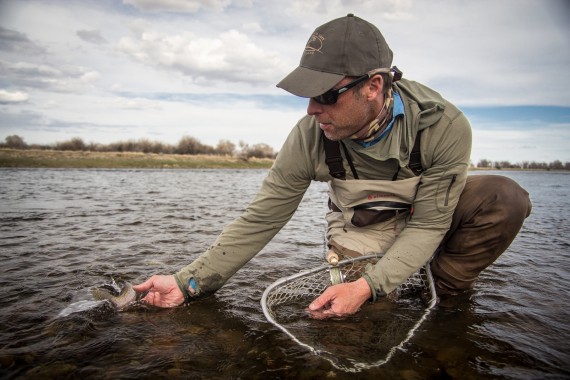 We rigged up and ran our shuttle and finally put the boat in the water. The next few hours the dry fly fishing was disgusting. Scott and I were lucky to fish together again for the second time in a few days. I love fishing with Scott as he has a really neat way of seeing life and fly fishing and the purpose of it all and how to make life last longer. He is a great role model for me as a young aspiring fly fisherman. One would think we get bored catching these trout all the time but the thing is we just don't. It's really neat how you can show up on a river with your friends and you don't know what will happen next. The anticipation of something great happening pushes you further and further and there is a ceremonious part to it all too. Stepping into water is an act of rejoice and after all there is not much that is more important than water, and being able to sort of live with that thought is like never living one day without love.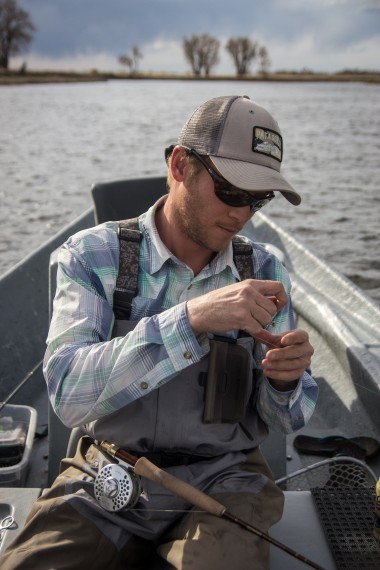 The lousy wind picked up around two in the afternoon and there was not much we could do about it. It was a total head wind that really slowed down our progress and put us at the boat ramp right at dark. We trailered the boats and headed for camp.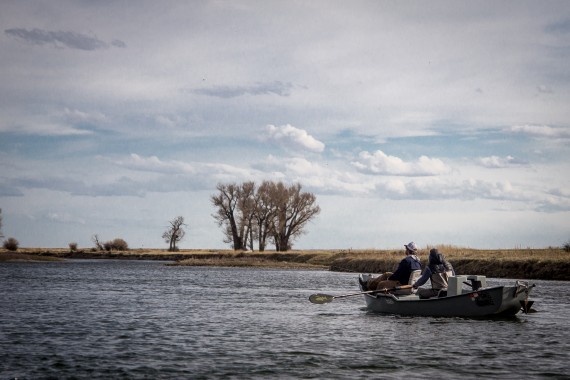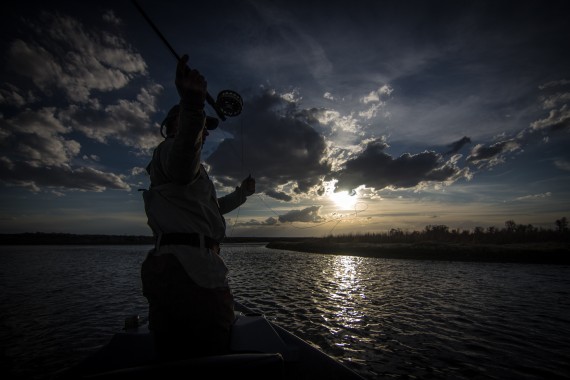 It was not a bother though because I had a big dinner planned for the boys. We pulled up to camp and started drinking beers and I cracked a bottle of wine. We organized camp and put our tents up on the banks of the river. I started cooking and quite possibly fed the boys the most delicious elk burger of their lives. We stayed up until late that night of course. By all means were were allowed to as the moon was full, and we could hear the trickle of Cutty's creek not too far off in the distance.