2018 guides trip a huge success
Our end of the year guides trip was one for the books. After a long season teaching and guiding, it was time for us all to act like kids again and go fishing. With our drift boats in tow, we left the Jackson grocery store with loads of delicious meats and a keg of good quality IPA which we slowly put a hurting on in the coming days. It was to be an epic three days of fishing with great friends.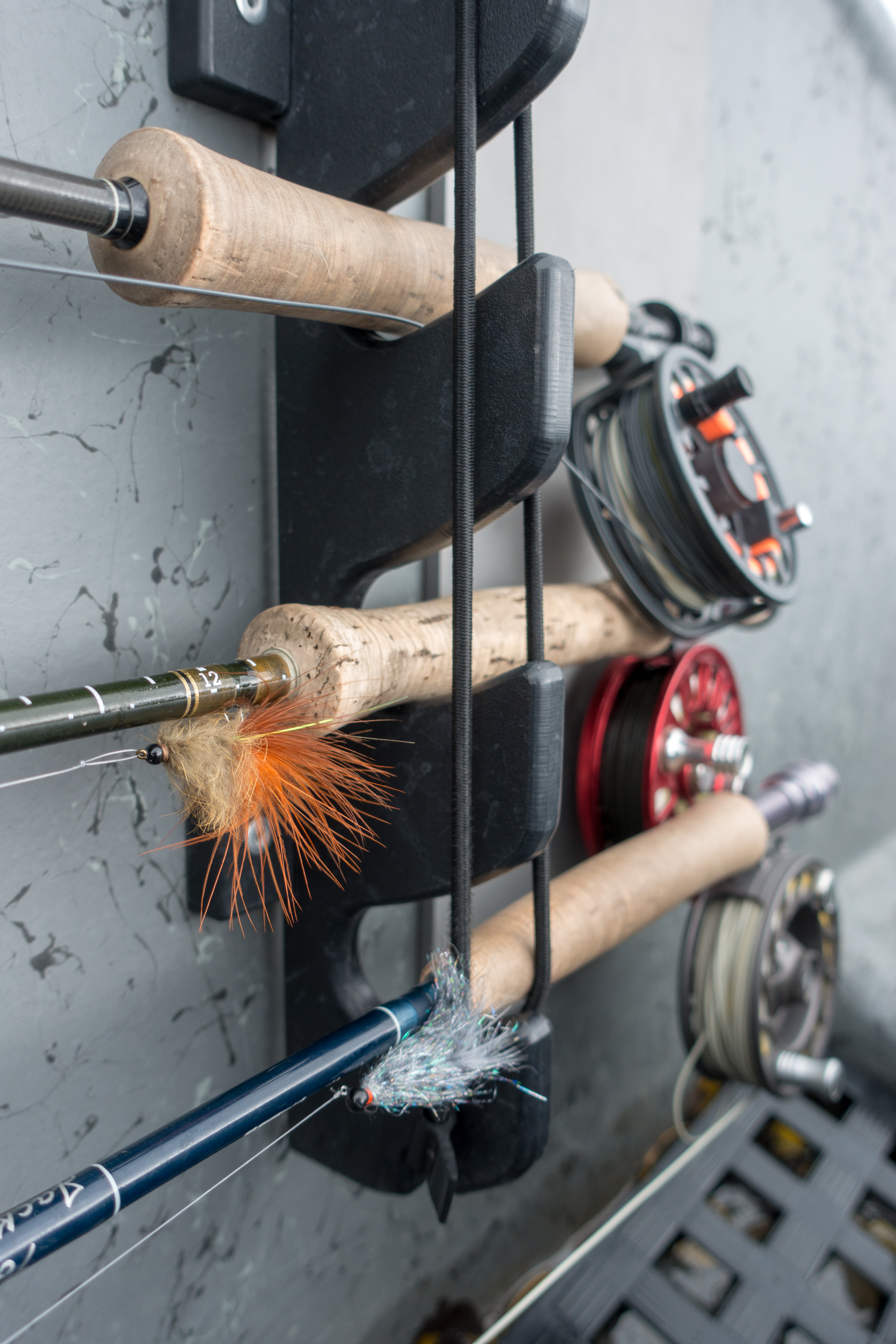 When we arrived around 4 pm we really had no intentions of fishing. Instead we started drinking a few beers and I was in charge of cooking that night. Like I always do I made killer elk burgers with my secret sauce, caramelized onions, and roasted potatoes that night. The Red Sox were playing on the TV and since I brought my fly tying kit, we all got creative and started spinning up weird bugs on the vice.
As the night dragged on our buddy Dave Smith surprised us with a visit from New York. Dave used to guide with us and has since moved his family to New York. Dave showed up at midnight after we had been arm wrestling, casting competitions, went for a boat ride in the middle of the night, etc. It was an awesome surprise to see my old buddy Dave again. The next morning started pretty slow especially for me. Some of the boys were up and at um early. I opted for a little more sleep before I was ready to throw my waders on. It's a good thing I did too because they came back and were totally skunked. Meanwhile I was well fed, had made another pot of coffee and was ready to put the smack down on some big fish.
Right away I found these fish to be feeding in the weeds. You really had to have the perfect fly line for these fish. In fact, the perfect line to have in this situation was no doubt the Airflo sixth sense camo specialty lake line. This line was all I fished the entire time, and kept my fly about 3 feet below the surface without having to strip too fast. A perfect line for slow retrieved nymphs and leeches in the weed beds. We really started hammering these fish. In a brilliant ray of sunshine I stood up on the front of the boat much like a flats skiff. As the skies cleared I was able to see fish in all directions. At one point we had three triples. That means all 9 of us were hooked up at once in three different boats. I looked around and saw everyone with their rods bent over. It was incredible action. We stayed in this exact spot until dark.
What a fantastic end of the year guides trip! Thanks to Scott Smith and Grand Teton Fly Fishing for the best year yet. We are already booking loads of trips for next year so get ahold of us as soon as possible to reserve your dates. We are hard to pin down once the season starts!
In other news, we are only a few short weeks away from our exploratory trip to Anaa Atoll in French Polynesia. We are tying flies like crazy getting ready for the insanity ahead. We will be fishing for GT's, Bohar snapper, Triggerfish, Bonefish, Wrasse as well as many others. Stay tuned!