A few quiet ones
We have recently come back from an amazing adventure with 2 friends of ours from Jackson, Dave and Paul Cadenhead. They're father and son and are in New Zealand travelling together for 2 weeks. We wanted to do something fun together so we decided to go sea kayaking in the Abel Tasman national park for 3 days and camp on the beaches as we went.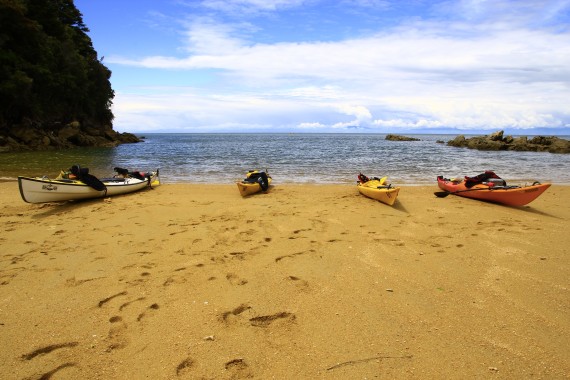 I brought my fly rod but was not fully prepared with a sinking line and big streamers to catch anything. I casted and fished but mostly just to say i did it. This was not a fishing trip. We had a wild time, one morning i was up until 5 playing rugby, and another morning i was up until 4 hunting possums. Lets just leave it at that. The Kayak was beautiful, we saw some incredible birds and seals, and fish, but my favorite part was the campsites and the people i was with.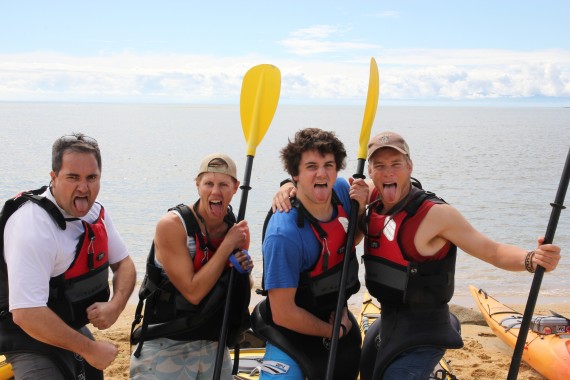 We had an awesome guide his name was Kyle and he didnt speak english until he was 7 years old. Hes Maori, and he taught us alot of cool things about the Islands and about the past villages and tribes that once lived there, he taught us the Haka, which is performed before every All Blacks rugby games. It was an amazing time with amazing people. After our trip we went out, sunburned and weary, and enjoyed a few beers. Thanks to Dave and Paul for showing us their country (Dave was born and raised in new Zealand, and Paul now has citizenship here). They are carrying on twords Greymouth, so we parted ways today.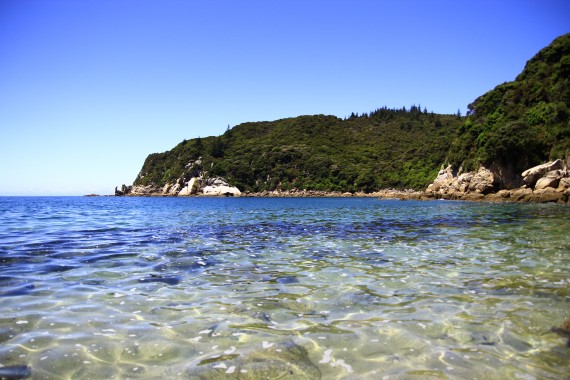 Tomorrow its back into the bush for us. I will update while i can but will spend most of my time fishing. We will pick Mike up and hopefully head out the day after in a helicopter. Stay tuned we should have some nice pictures coming soon! Wish us Luck.