Complete your mission
Our Buddy James Fraser has joined our team aboard our "New Zealand Fly Fishing Traverse." James lives in Victor Idaho doing fisheries studies for Friends of the Teton River, where he gets to spend every possible second fishing, tagging, floating, and overall studying the local trout populations in the Teton Valley. James knows a thing or two about Trout and their behavior. And of course how to catch them. He has been a great addition to our crew, and proved himself worthy on a 5 day river trip we just returned from. Its great to have a third again, after our buddy Voges left Sky and I have been doing a few random things really, for example raging with 1500 other like minded people for New Years in Nelson.
Fly Fishing in New Zealand is total teamwork, It takes alot of work to land a fish, with the fast current and the huge slippery rocks everywhere, it can be a real challenge. You notice in the pictures our faces are covered with "Buffs" those are for the sand flies, and the gloves too.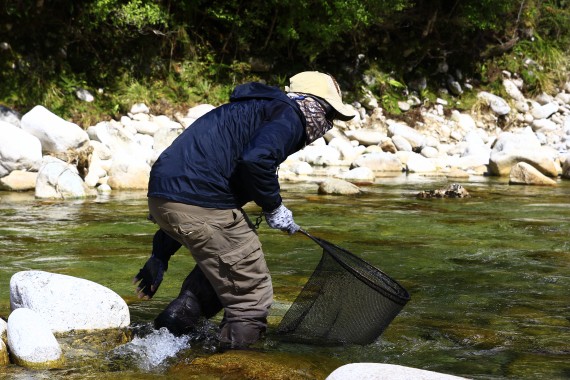 The bugs are so bad deep in the backcountry, 100% Deet wont even do the trick. We backpacked far up this river, we wanted to get far away from any road so we walked for 4.5 hours without even casting, because we knew we had to get out in it. It takes discipline to pass up all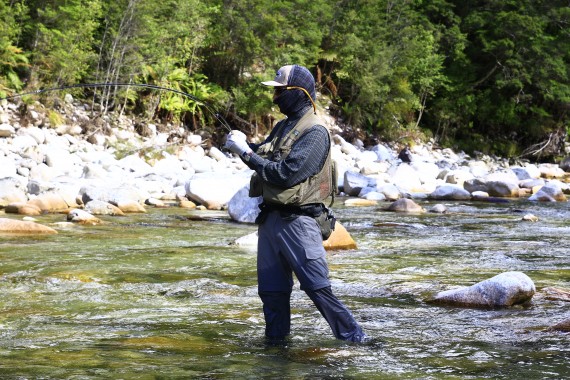 that water and all those pools to get to the good water but it did pay off. I love being outside, I belong on a river next to a huge mountain with a backpack on, with all my food on my back, walking and looking around at rocks and water, and just cook my supper and laugh. Thats when im happiest.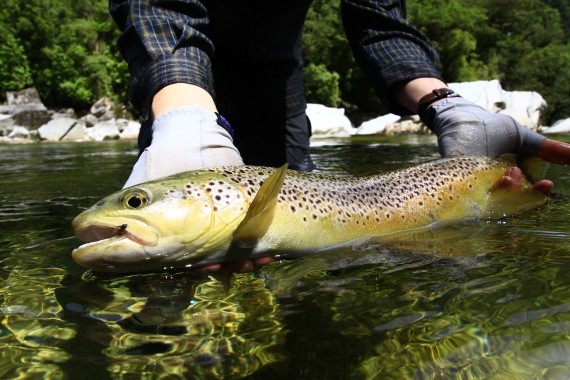 This past river trip was special because it was the first trip we have been on where the river didn't flood out from underneath us, or even a drop of rain for that matter. Its finally summer and the rainy season is over which is a relief, I almost floated away a while back.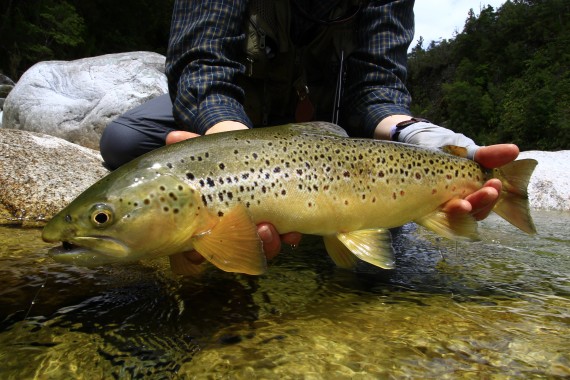 Out in the bush we sort of wake and rise with the sun (almost). Although i do like to sleep, and i do like conversations late into the night staring at a campfire. The average day goes like this, Wake when we wake, put your wet clothes on in your tent as the sand flies wont let you stand bare skin for even a second outside, wander around listen to the birds, say goodmornin to the others, boil the water for coffee, then boil a little extra for the oatmeal coconut jelly brown sugar raisin breakfast, brush teeth, depending on how far you are up the river pack day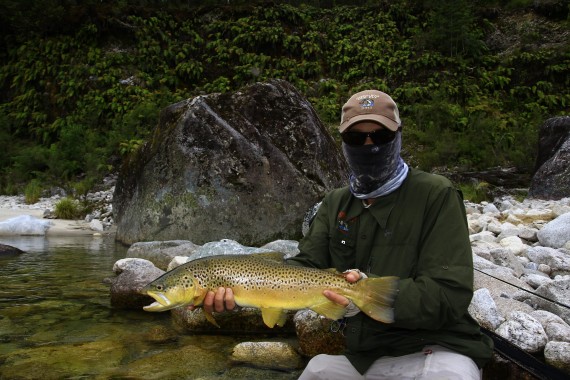 pack with essentials,
if you need to move camp another day then pack up tent and full pack and move another few hours upstream to get out in it, filter water, make sure you have all fishing gear, make sure you have the group gear, PB&J, tortillas, camera, and net, then start the long day of moving one step at a time looking, scanning, peering, into the most beautiful pools and runs you've ever seen, taking turns on each side of the river working as a group, taking turns sight fishing, if you pile a cast and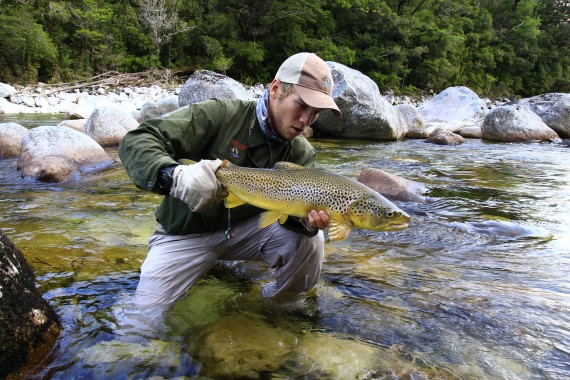 the fish spooks, your turn is over.
This goes on all day sometimes into the night, stopping for lunch and snacks, then back to camp to cook a huge feed and start a fire and drink tea and look at our pictures, proud and glad, and talk about how big of a meal were gonna eat when we get out of here cause we earned it. And its all amazing. We get to walk rivers all day every day and stare at them, for what you say? Well I don't really know, but for now I'm here and your not and well just keep it at that.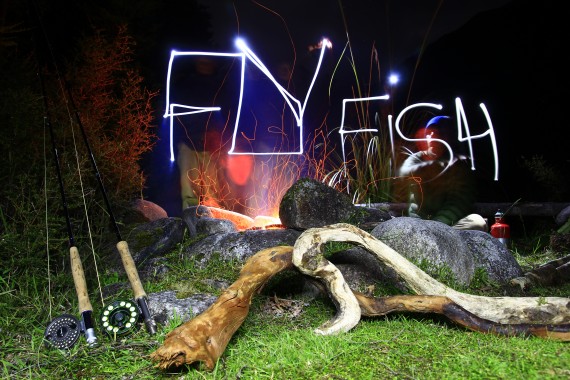 We have some big trips coming up, so stay tuned when we finally get to do our heli trip, way into a remote NZ river. But before that we will do some day fishing and enjoy the simple things.