Carp tails
I'm up here at 30,000 feet flying over the North Atlantic listening to Bob Marley. I'm headed to one of the most incredible places (so I'm told) for chasing fish on saltwater flats. In 12 hours I will step foot in Dubai for the first time followed by Oman and finally ending my trip in Sudan. While these places have been high on my list for a while, I just can't stop thinking about the spectacular time I had carp fishing earlier in the week.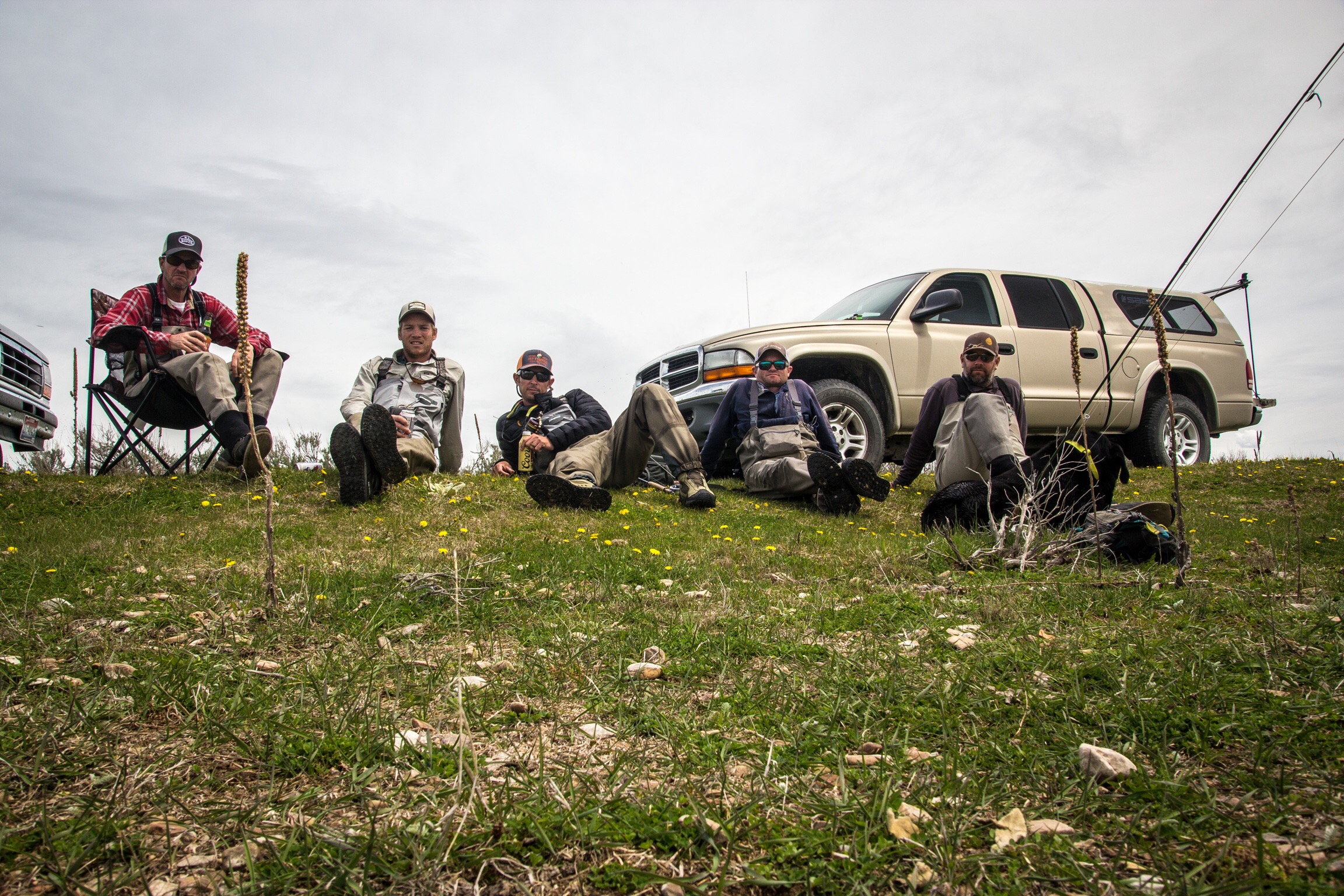 I was a little overwhelmed with all the pre trip packing/planning I had to get done. But my friend Jeff Currier would have given me a heap of shit for backing out so I put my ducks in a row, packed the truck, pre made chimichuri, made elk burger patties, loaded the coolers with ice and headed out of town, country music blasting out the windows.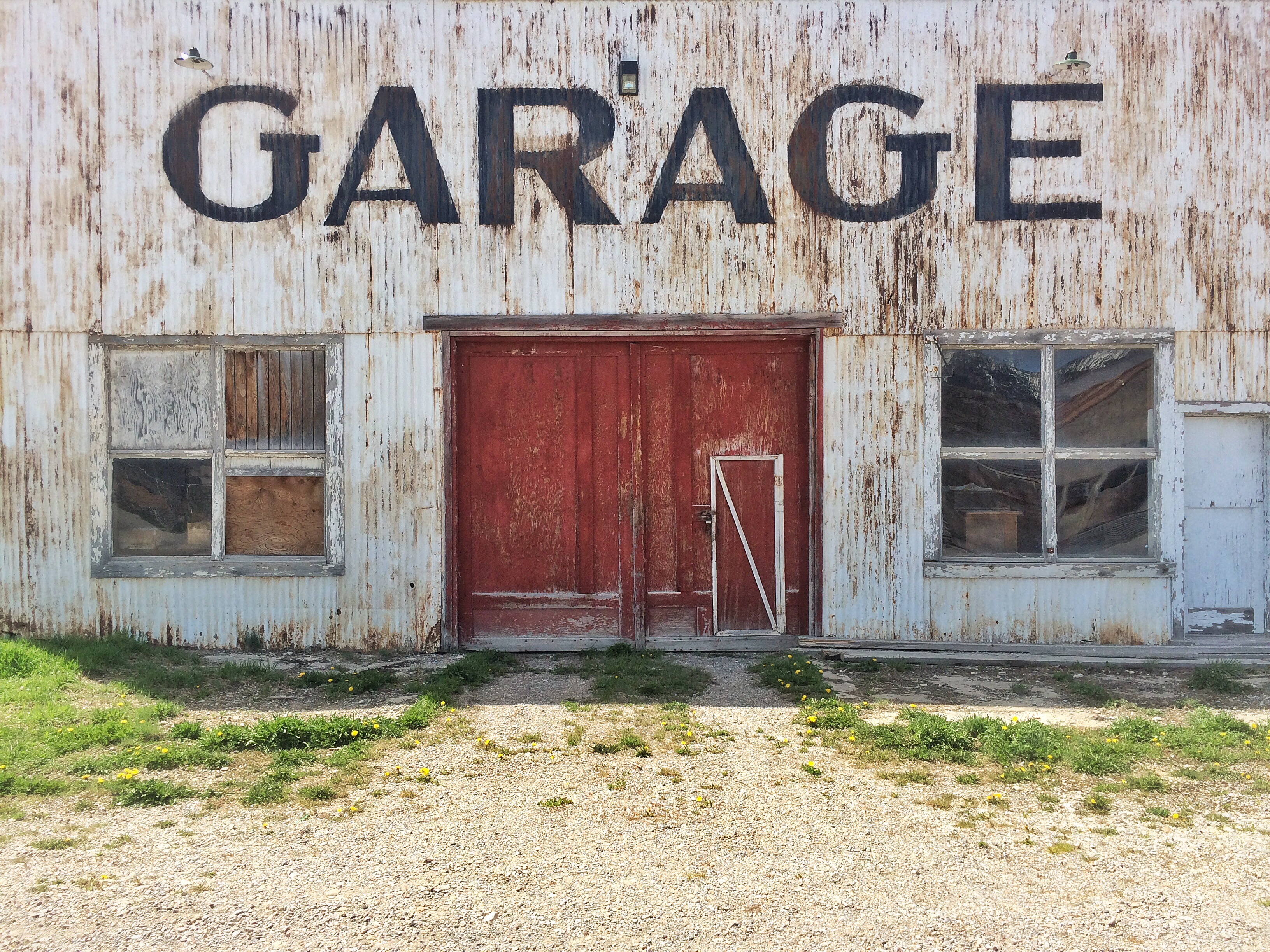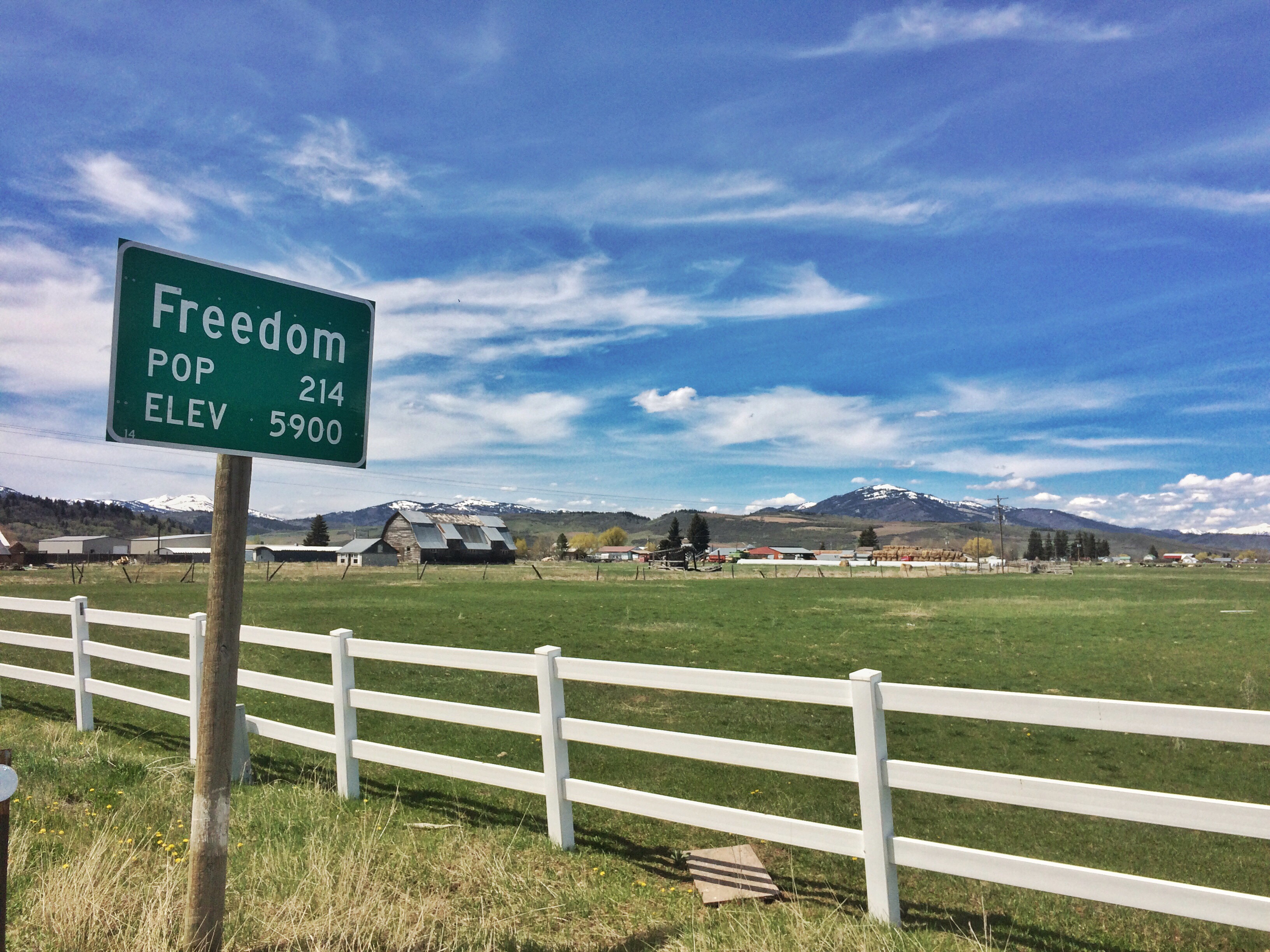 I immediately hit some amazing Podunk Wyoming towns that made me proud to be an American. I literally gasped for breath driving through some of the mountain passes as the western meadowlarks were singing through my windows. When I arrived I was greeted by my friends Jeff Currier and Ben Smith as they were finishing up there epic morning of tailing fish on the flats. It was time to crack a beer and have a chat. We drank a few beers and had a chat in the 70 degree weather and at that moment life couldn't have gotten better. We then suited up and went fishing until dark when our other mates showed up. Never mind the Bahamas or the Seychelles or the Florida keys or some other regular old paradise, it was on at Blackfoot reservoir that day. We saw lots of fish on the grass flats feeding and tailing and we just couldn't stop casting.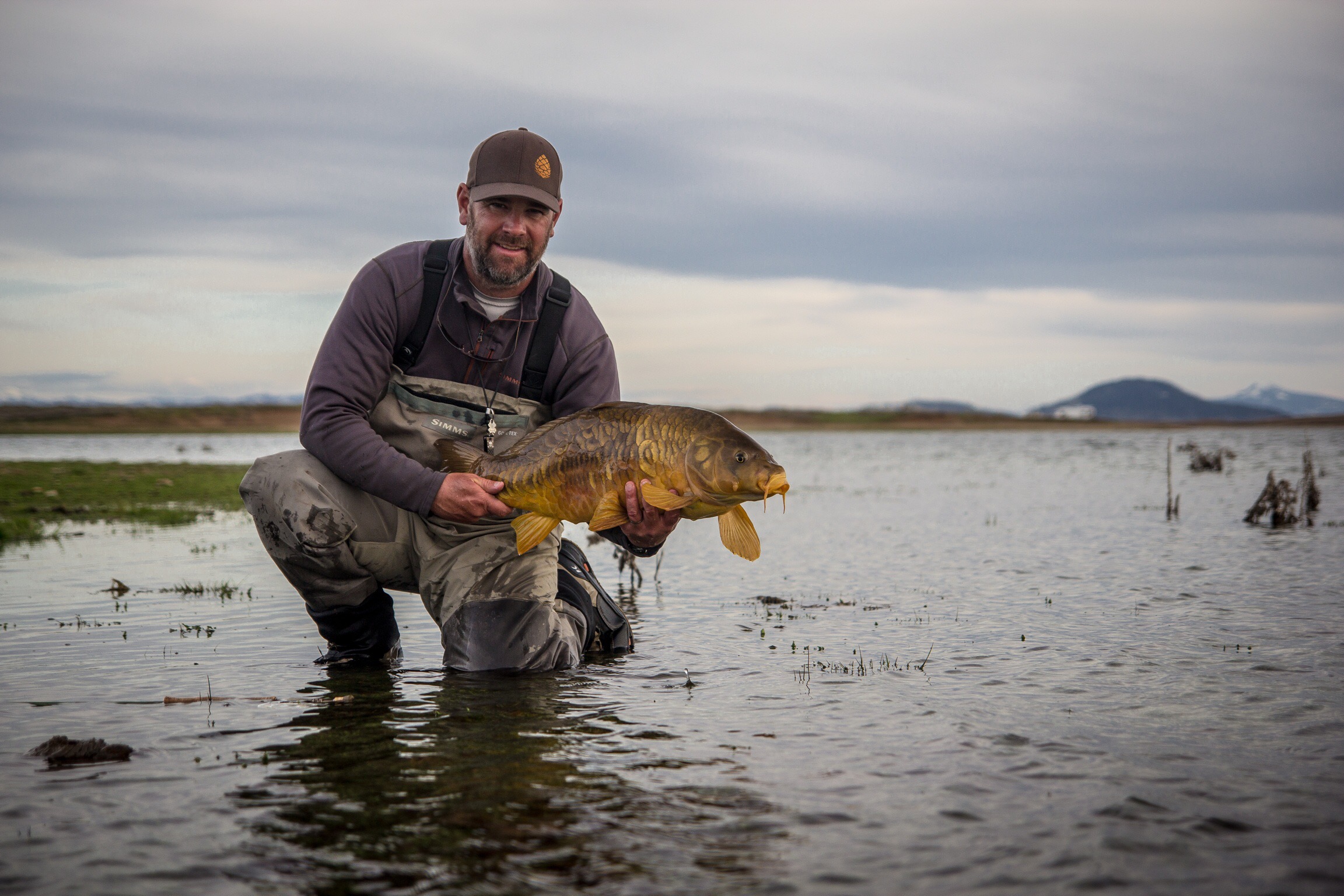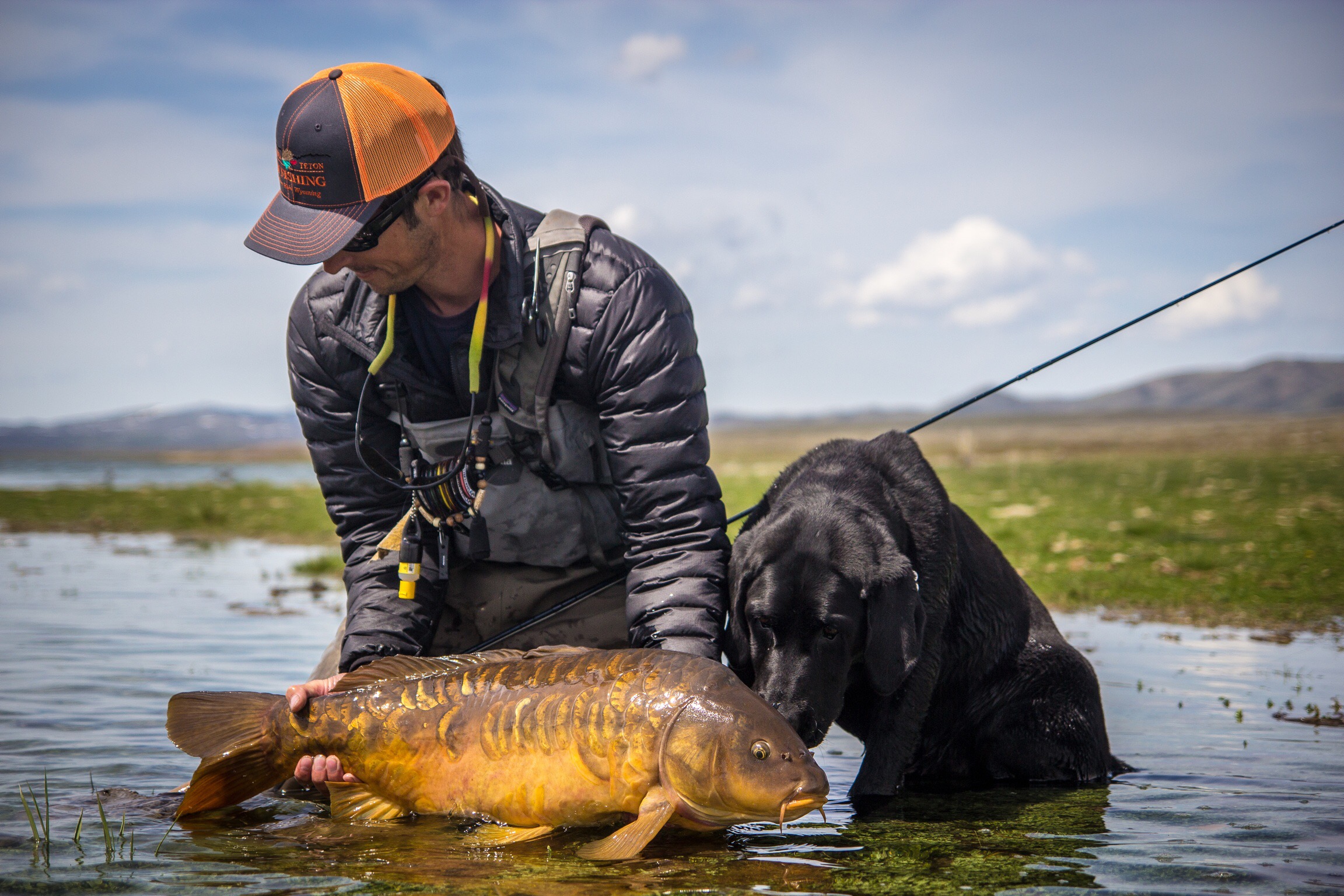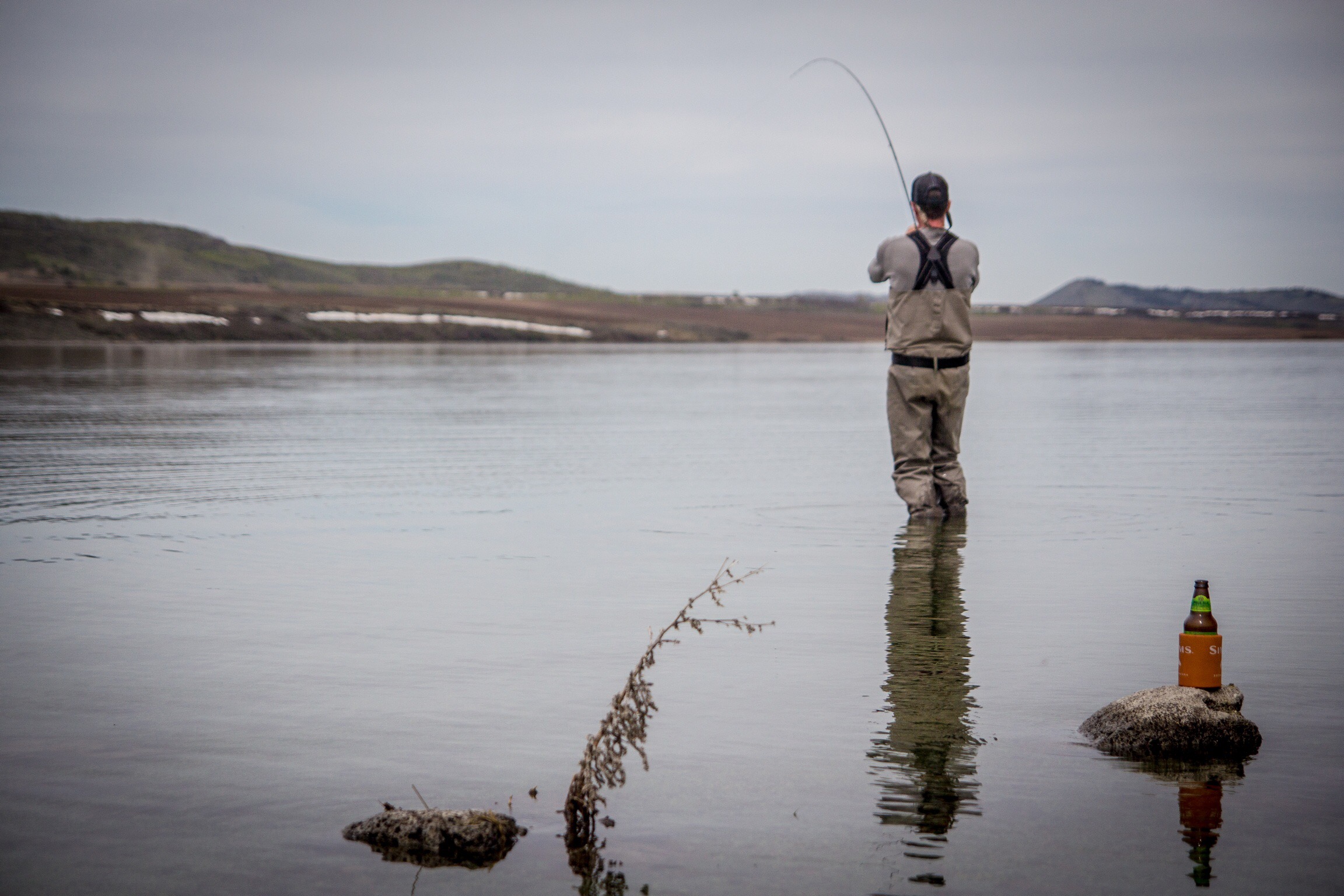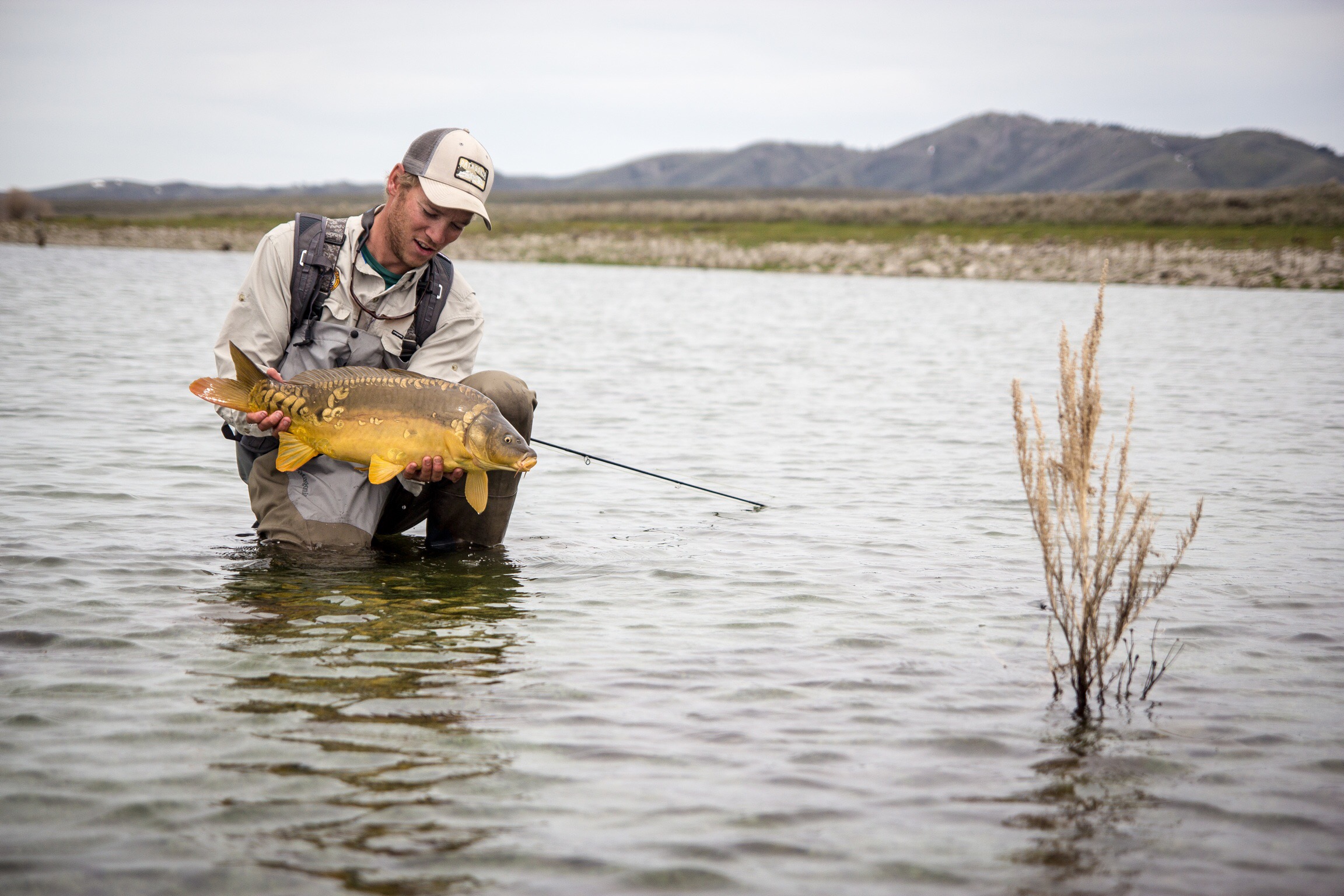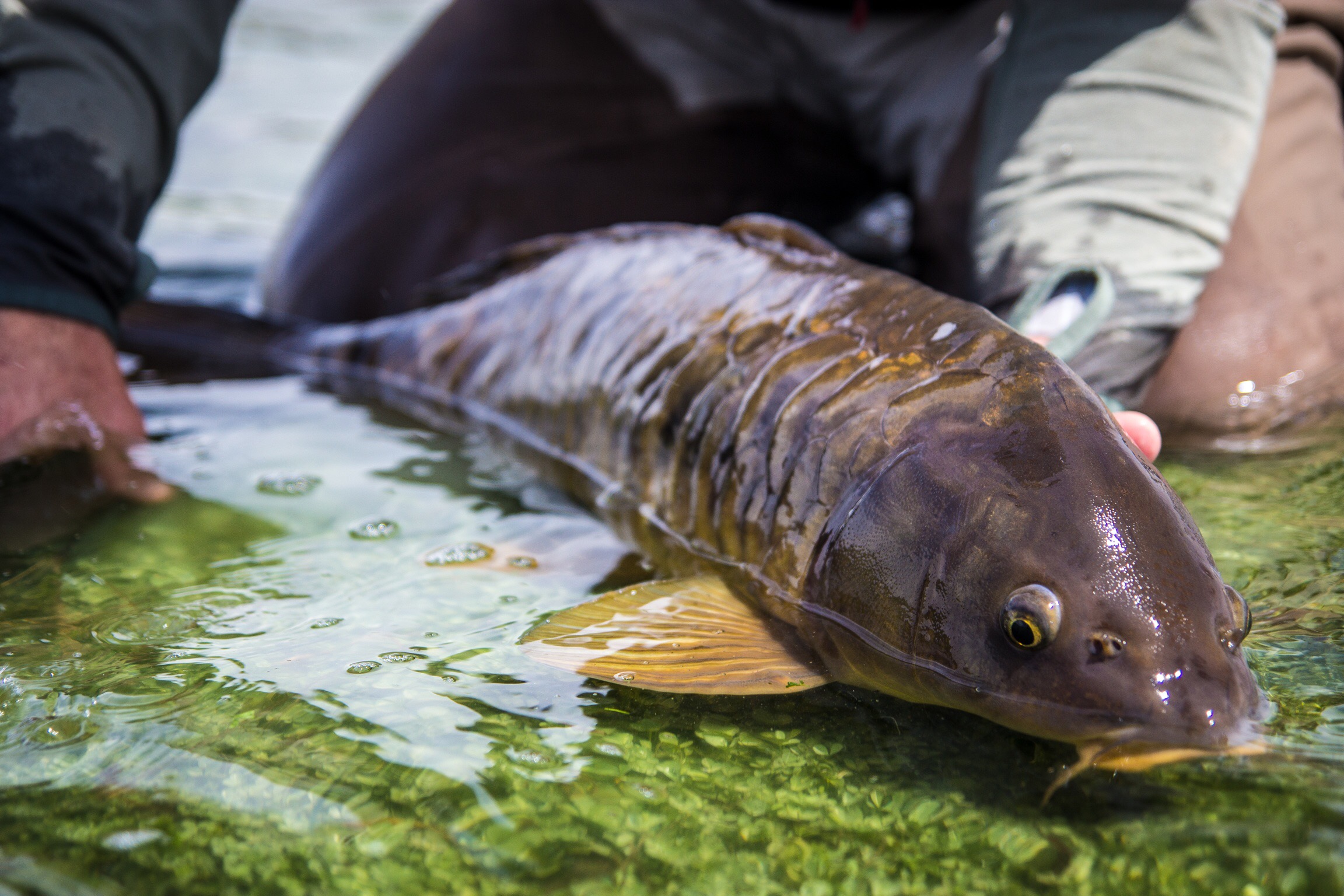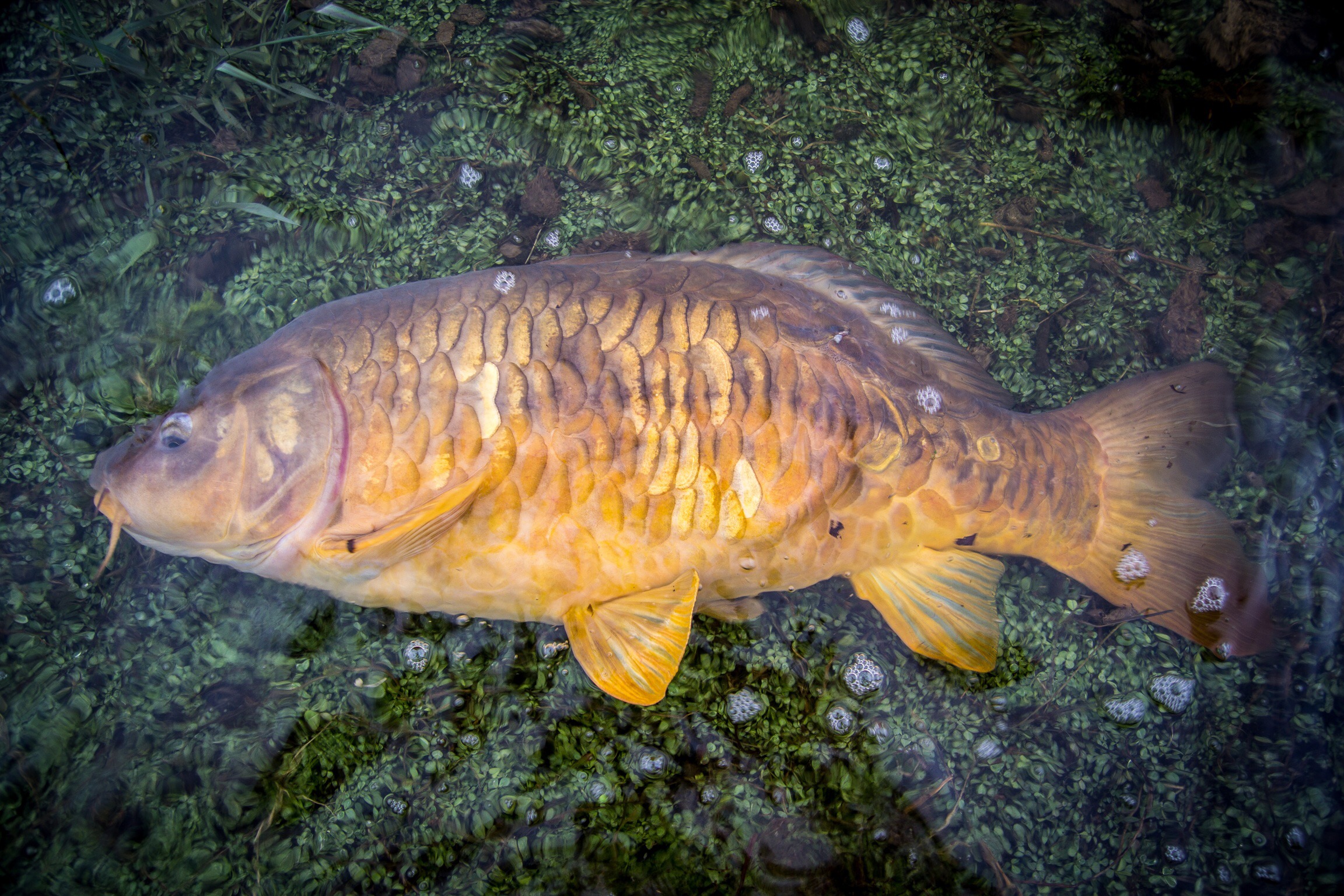 As our other friend's Scott Smith and Trey Scharp were arriving we were walking back to camp. I had another culinary delight as camp cook and made elk steaks with a homemade chimichuri rub.
The next morning we hit it hard but with plenty of downtime too. Every few hours we would wander back to the trucks to simply sit out in our chairs and drink beer in the afternoon sun. At one point Currier started a little fire on the beach and laid out his grill and made us some killer brats and buns.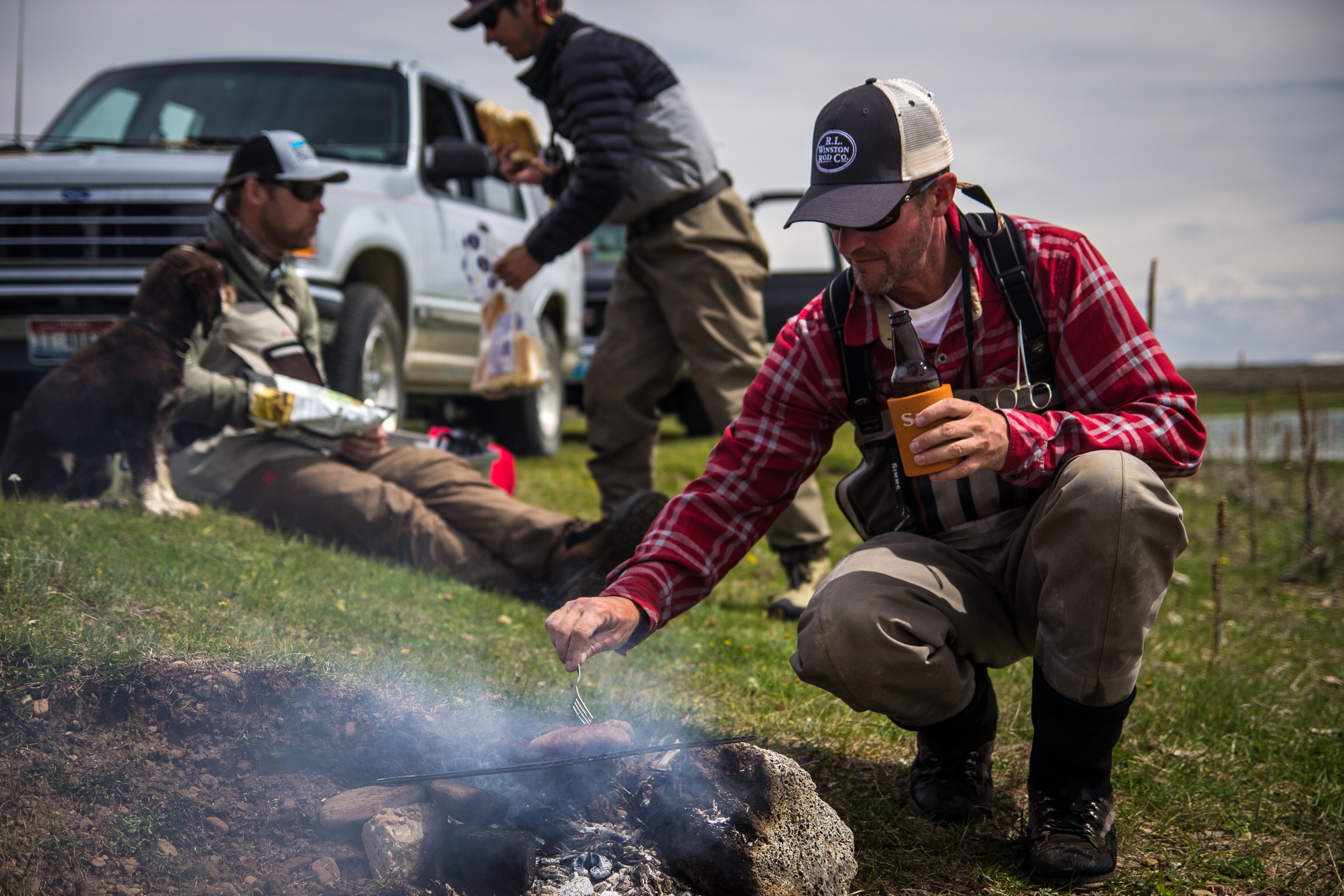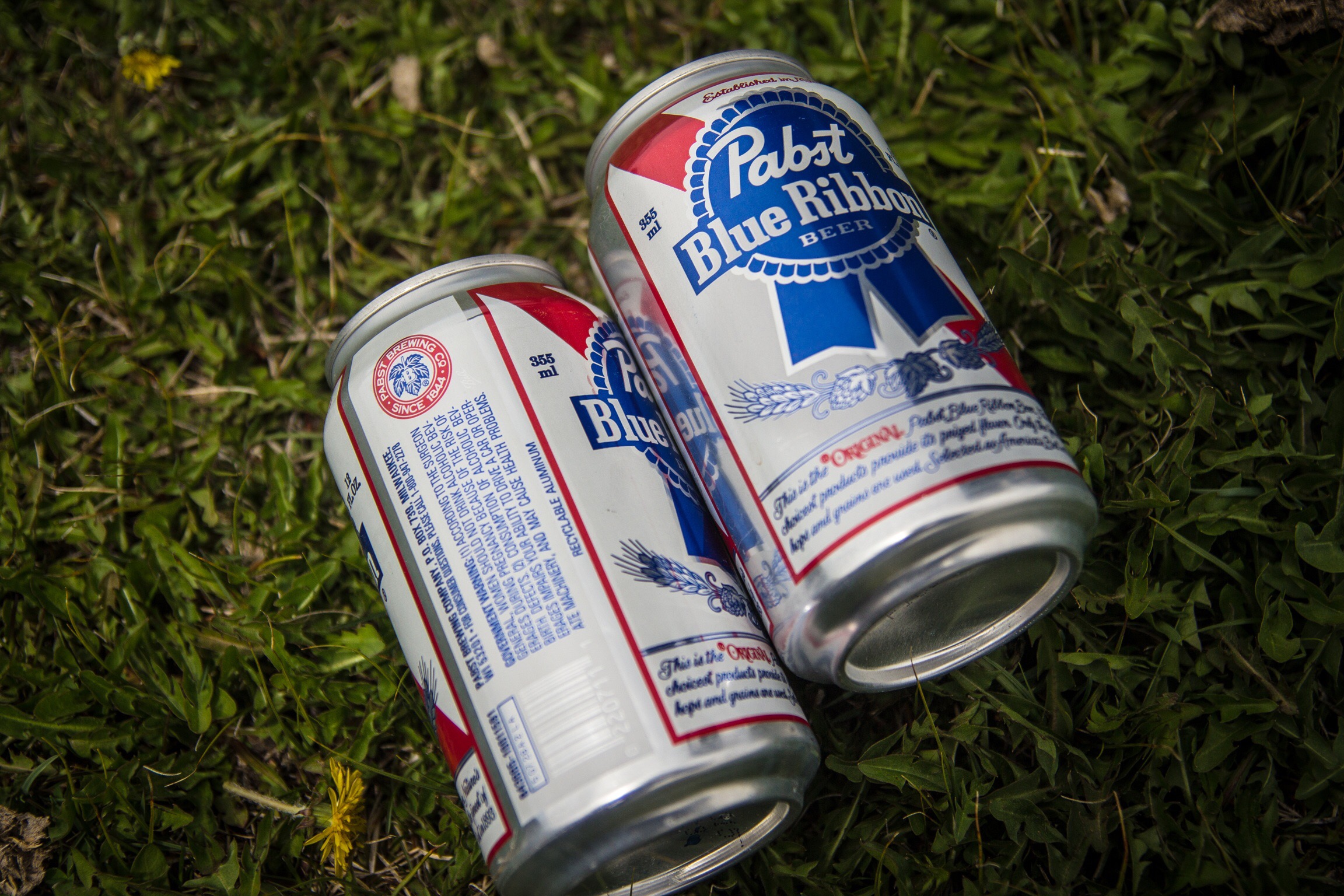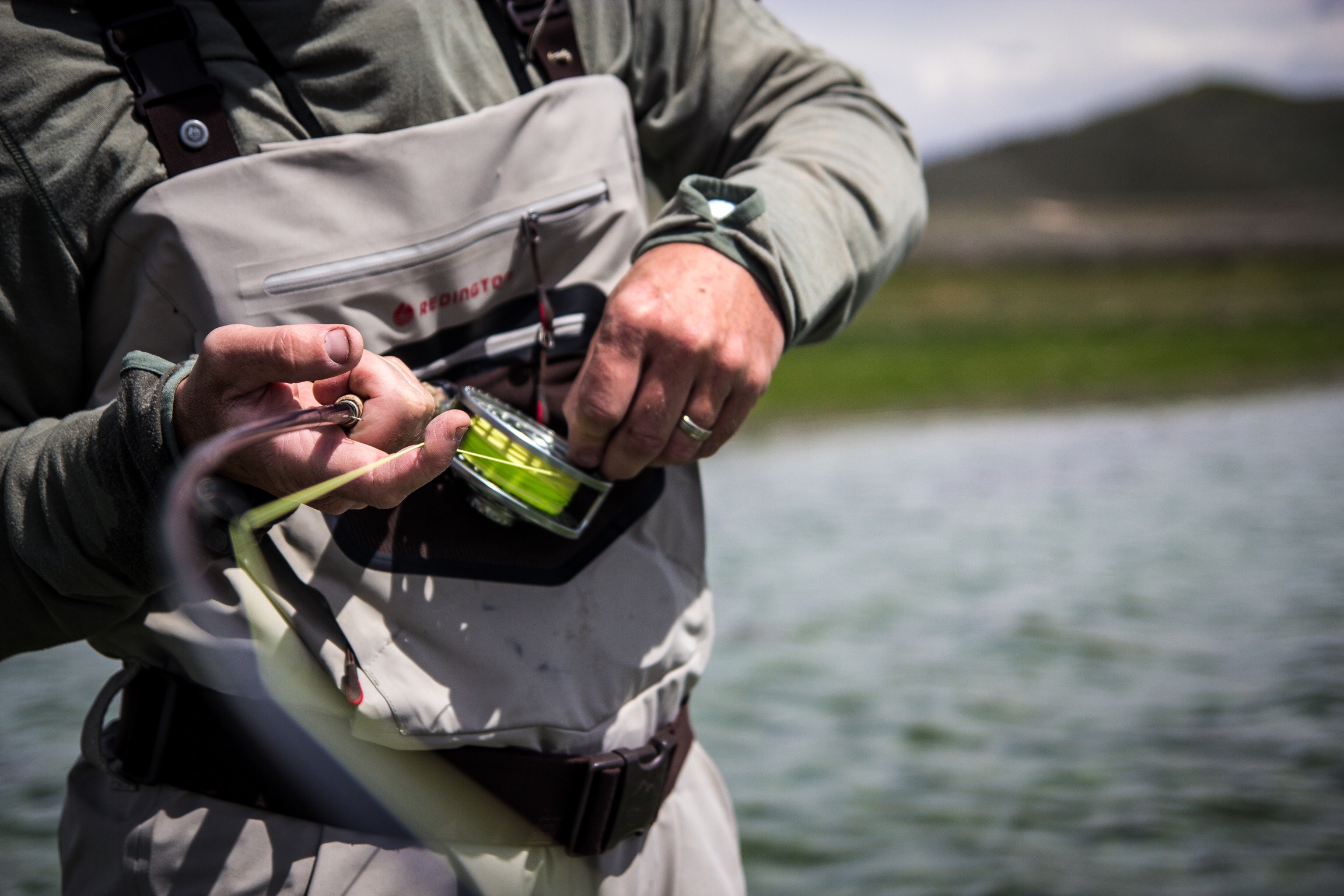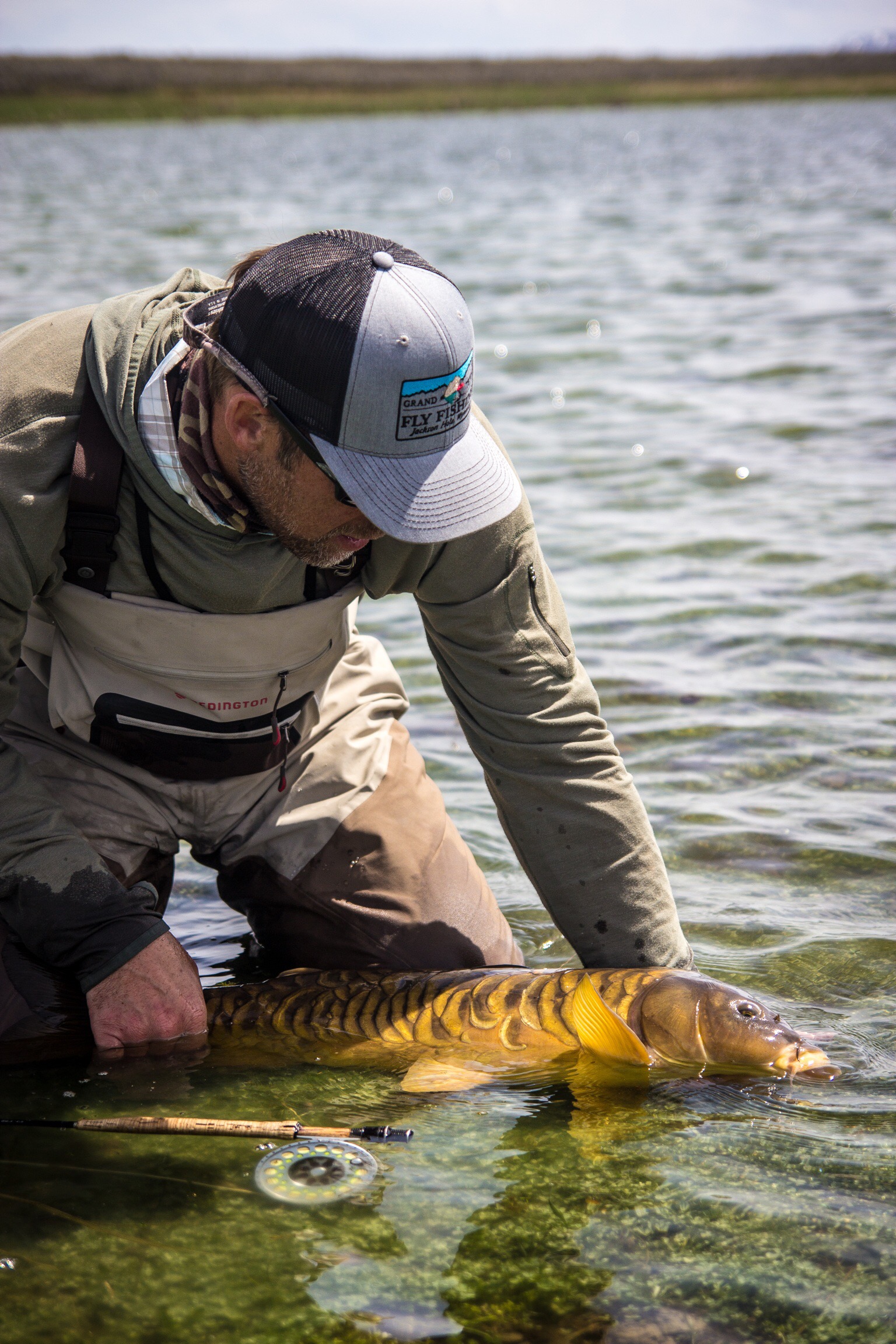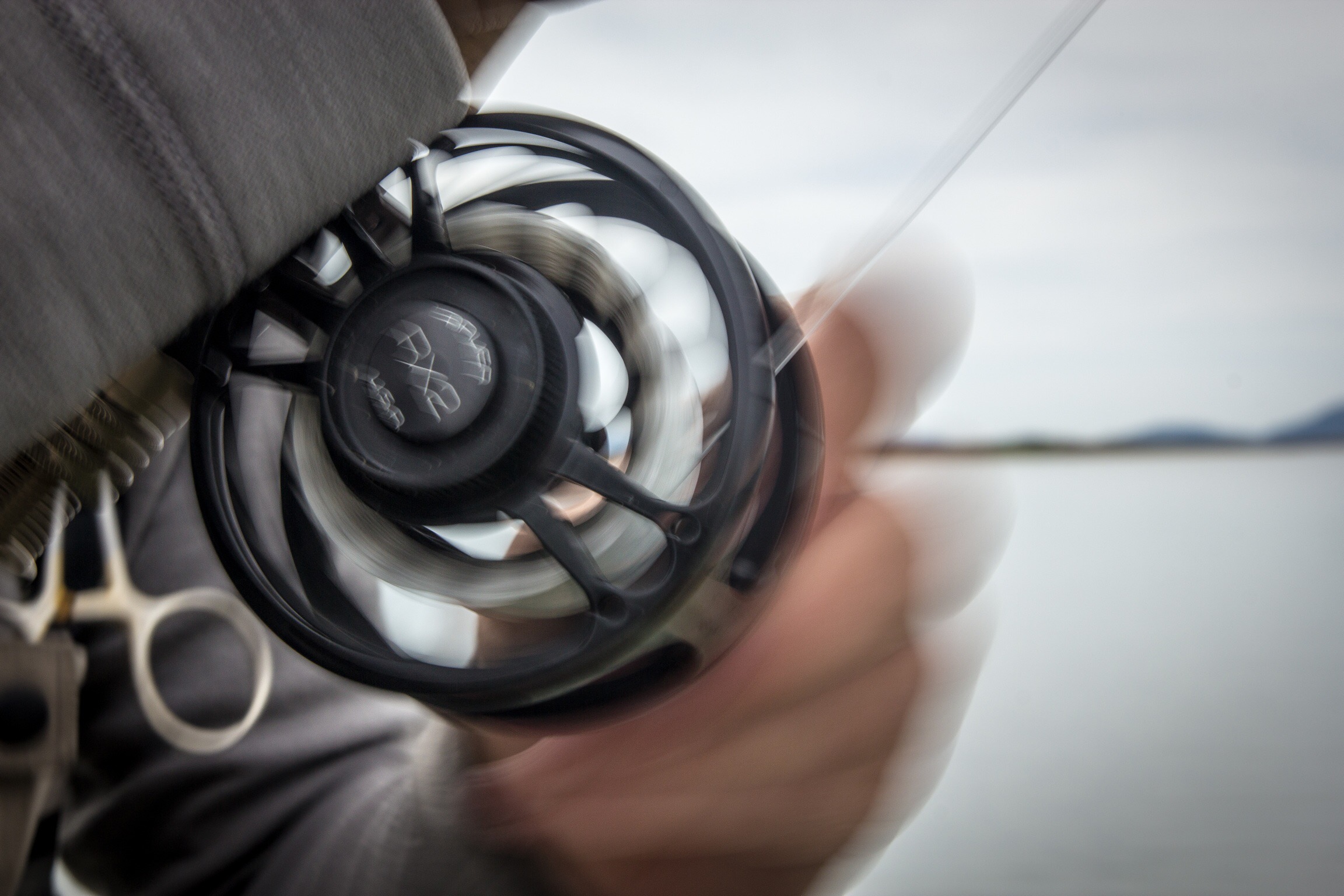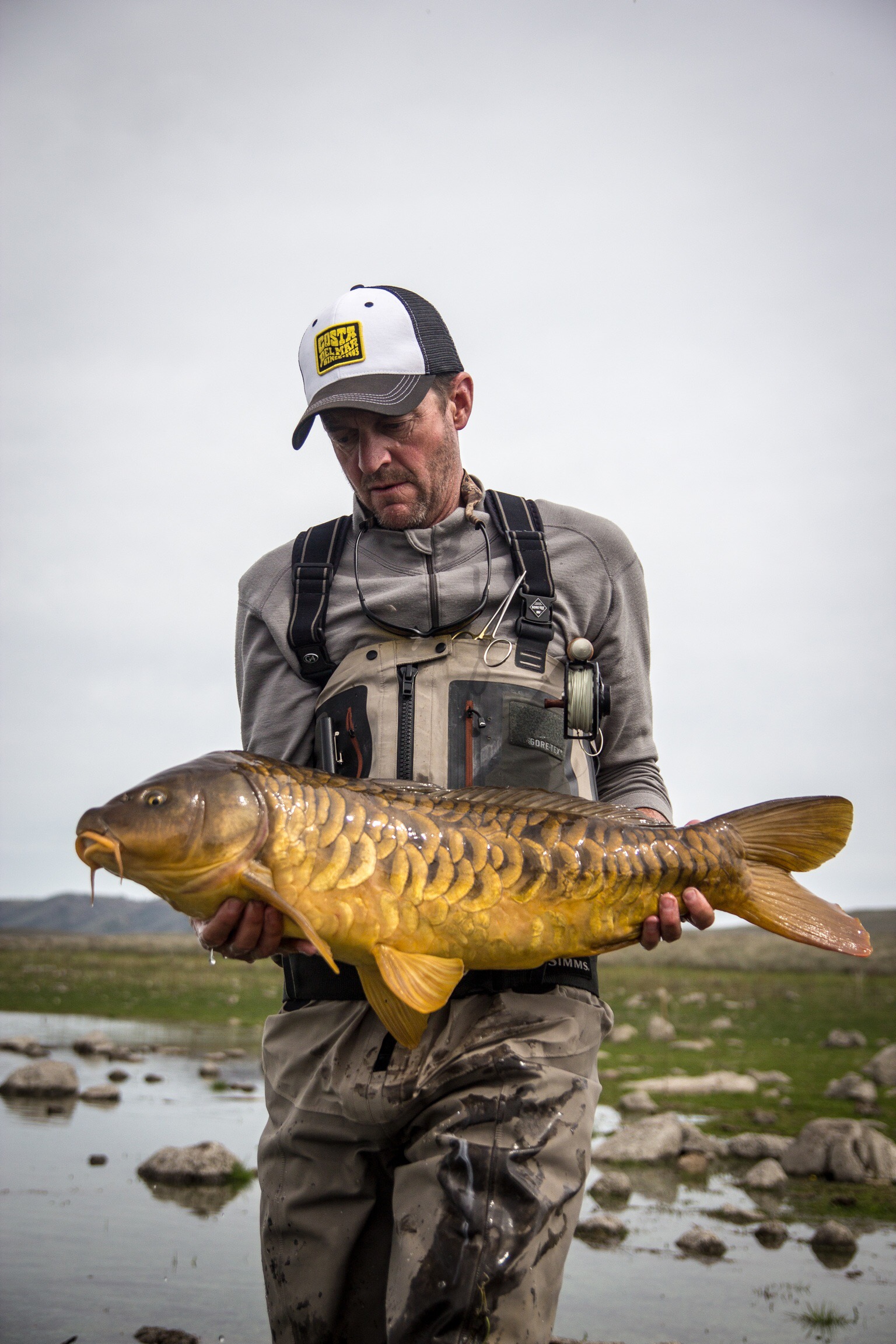 As the day came to an end the weather rolled in and we were luckily back to our trucks when the squall came. It passed quickly and we were delighted with a nice evening. We talked about everything that night but what I remembered the most was a conversation we had about our late friend Adam Cohen. I never met Adam but the other boys were good friends with him and they had incredible stories about his adventures and his love for life and fishing. That night we were howling at the moon celebrating the memories of old friends.
JG